We have updated our pricing, simplyfing our offering and giving more flexibility to users who want to scale.
Overview
Like before, we still have two plans, but we changed how they work:
Free: $0/mo, convert up to 100Mb in a month
Pro: $20/mo, convert up to 1Gb in a month, then pay $0.002 per Mb processed, with a limit of 1000Gb a month.
If you need to convert more than 1000Gb a month, get in touch for a customized plan.
And to avoid any suprises at the end of the biling cycle, we have updated the account section to give you a preview of the upcoming invoice: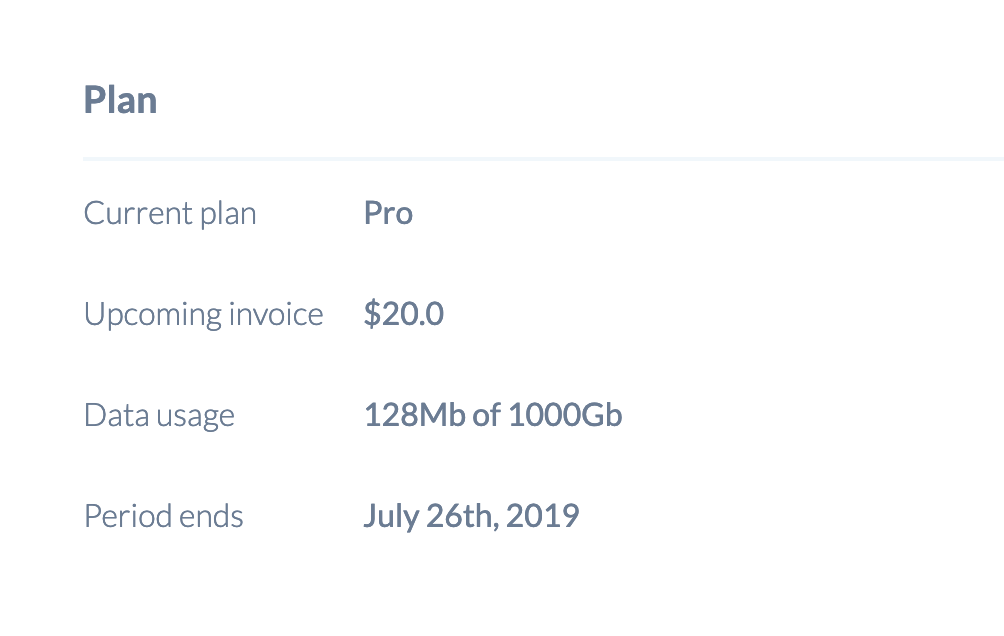 What happens with my existing plan?
If you were subscribed to any of the Pro plans, we have migrated you to the pay as you go plan and now your card will be billed at the end of the billing cycle instead of at the beginning.
If you were subscribed to the Pro 1Gb plan at $20/mo, the amount you pay will stay the same.
If you were subscribed to the Pro 10Gb plan at $60/mo, you now will be paying $20/mo plus the excess amount of data processed after 1Gb. With the new pricing structure, converting 10Gb will cost you $38 which is 38% cheaper.
---
As always, if you have an questions or comments, please feel free to reach out directly to us.